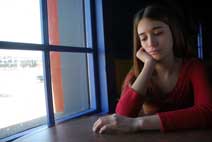 Media's Impact on Girls' Body Image  by Shelley Hitz   There's emptiness in many girls around this globe, what is the problem?  We struggle with insecurity. We are ashamed of how we look.  In fact, I have a quiz on my website www.FindYourTrueBeauty.com where over 50%...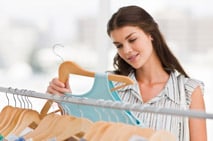 Choosing to Honor God With Our Fashion Choices "Do you not know that your body is a temple of the Holy Spirit, who is in you, whom you have received from God? You are not your own; you were bought at a price. Therefore honor God with your body." ~1 Corinthians 6:19-20...
Shelley HItz
Speaker
Shelley Hitz is an award-winning and best-selling author of over 40 books. However, most importantly she is a wife, daughter, sister, friend and follower of Christ. She has been ministering alongside her husband, CJ, since 1998 and her main passion is to share God's truth and the freedom in Christ she has found with others. She does this through her books, websites and speaking engagements.
Shelley's openness and vulnerability as she shares her own story of hope and healing will inspire and encourage you.
Connect with Shelley online at www.shelleyhitz.com