A Balanced Plate for Your Daily Media Diet
I remember a lesson in grade school about a healthy, balanced diet. It was based on our government's daily recommendations, which was illustrated in a diagram known as the USDA food pyramid. The small point at the top was supposed to represent fats, oils, and sweets, which were to be consumed sparingly.  The picture of the donut and chocolate chip cookie is what kept my attention. The next level down was divided between milk and meat products.  The cheese on the left looked appetizing, but the raw steak on the right side looked gross.  Who wants to gnaw on raw meat? Then came the veggies and fruits.  The level that I was most comfortable with was the large base representing bread, cereal, rice and pasta – six to eleven servings a day!
The reality was that I didn't have much of a choice.  I ate what my mom put on the table or packed in my lunchbox, and that was that.  The USDA recently upgraded their balanced diet campaign with new slogans and graphics.  It's now known as "My Plate." The presentation is a big improvement, but the recommendations have not changed much. When it comes to the subject of our daily media diet, there has been an exponential change in people's media and entertainment diet with very little progress in wisdom and discernment.  There is a need to be concerned about what is on your plate from day to day.  This generation is plagued with media gluttony and there's a need for change in the regular daily diet. We need DIscErnmenT.
The first step is to scale back on the quantity of media and entertainment that you are consuming as an individual or as a family.  How much time do you invest in entertainment?  It is not likely that you will steadily become more like Christ if you are captivated with everything else but Him.  You tend to become what you behold.  "But we all, with unveiled face, beholding as in a mirror the glory of the Lord, are being transformed into the same image from glory to glory, just as from the Lord, the Spirit." 2 Corinthians 3:18   Use self-control to limit your media diet and commit to spending more time reading God's word, seeking Him through prayer, and reflecting on the life of Christ. "Therefore be careful how you walk, not as unwise men but as wise, making the most of your time, because the days are evil.  So then do not be foolish, but understand what the will of the Lord is."  Ephesians 5:15-17   
Be purposeful in your media choices and fill your life with more meaningful activities so you don't have time to just veg out in front of a screen. Nobody will die if you don't watch television every day or several movies every week. It will take discipline to break the habit of defaulting to a screen when you don't have a plan otherwise. Just like going on a food diet, you must be determined and intentional. You'll have to resist the tendency of over consuming until you have established new habits.
Some things in life that are good can become a bad thing if consumed excessively.  Our life on earth is remarkably short compared with eternity.  Live your life in the light of eternity.  Jesus said, "But I tell you that every careless word that people speak, they shall give an accounting for it in the day of judgment." (Matthew 12:36)   If careless words are subject to scrutiny, how much more are our actions? 
The next step is to focus on quality as well as quantity. If you were on a food diet you would not only be concerned with the amount of food, but the quality of food you were consuming.  There is so much "junk food" entertainment being disseminated in the market, and if you consume a steady diet of it you will experience a decline in spiritual health in the long run.  Not all movies are garbage; there are some that have Christian themes, good morals, or are helpful, informative, and educational. These choices take wisdom, and that is assuming you can first identify toxic media which is always harmful, and then discern the junk food which should be the smallest portion on the media plate just like the example of the food pyramid. 
The following alliteration comes from my seminar. These are all helpful hints to having a balanced media diet in the home.
Model: The first piece of advice might be the hardest hill to climb when it comes to providing leadership in your home.  Before you can effectively mentor your children in wise media choices and use of technology, you first have to be a living example. Demonstrate that the technology in your life is under your control, instead of you being under its spell.  Show that you have a vision and direction for your elective time other than the common default of zoning out in front of a screen.  Be willing to set aside your smartphone for intentional periods in order to give your attention to your family.  Do not just get home from work and flop down on the couch in front of the TV.
Mentor: Teach your children (for parents), or your peers (for young adults), or your church (for pastors) the importance of media discernment.  Your example will go a long way, but you also need to be intentional about training others in your sphere of influence. Be ready to connect the dots between a relationship with Christ and how that should impact all areas of our lives including media and entertainment.
Moderate:  Set boundaries in your home (parents) and in your own life.  Don't say no to everything but don't say yes to everything either. Choose your battles wisely, but recognize there will be battles worth fighting and ground worth defending.
Monitor:  You need to keep track of what's happening in your home. This takes a lot of work, but it's one of the jobs a parent is called to do.  If you are a young person then you need to monitor your own choices as well and hold them up to the light of Christ for His guidance.
Move: Make sure that your trajectory in life is always towards the Lord.  Move closer to Him in your heart and in your actions.
Motivate: Remember that the goal is to keep your eyes on Christ. Parents need to motivate children out of a passion for Jesus, not just rules of conduct.  If you are a young adult and you find that you are experiencing opposition from peers because you don't go along with them in their foolish choices, be sure to diffuse the tension by pointing out that you are motivated by your love for Jesus and your desire to please Him and draw near to Him with a pure conscience.  People often think you are judging them if you choose to go a different direction.  Let them know your decisions are motivated by love, not judgment. "For the time already past is sufficient for you to have carried out the desire of the Gentiles, having pursued a course of sensuality, lusts, drunkenness, carousing, drinking parties and abominable idolatries. In all this, they are surprised that you do not run with them into the same excesses of dissipation, and they malign you; but they will give account to Him who is ready to judge the living and the dead." 1 Peter 4:3-5
Mediate:  Spend specific time in prayer about media and entertainment.  Ask God for help and wisdom. Be sure to pray for others who are struggling in this area and ask God to open their eyes to their blindness or captivity, so that they will begin seeking Him for true freedom.
Meditate: Read the Bible, study the Bible, memorize Bible verses, listen to the Bible being taught and read, and meditate on the Bible.  There are so many Biblical principles that apply to the digital age.  
NOTE: This article is from a chapter in Phillip's book "Media Choices: Convictions or Compromise?"
More Articles by Phillip Telfer
Replace Vs. Take Away
by Phillip Telfer
Convictions or Compromise?
by Phillip Telfer
Finding Freedom in a Media Captive Culture
by Phillip Telfer
Media Saturation Threshold
by Phillip Telfer
A Titanic Lesson
by Phillip Telfer
Becoming Desensitized
by Phillip Telfer
Web 2.O Woes
by Phillip Telfer
Media Discernment Challenge
by Phillip Telfer
Dear Santa
by Phillip Telfer
Christianity and Entertainment in the 3rd Century
by Phillip Telfer
Abstinence Doesn't Work?
by Phillip Telfer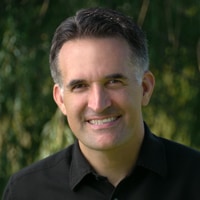 Phillip Telfer
President
Phillip Telfer has ministered to youth and families for over 20 years, sharing at camps, retreats, schools, conferences, and churches around the country. He is the director of Media Talk 101 which is a non-profit ministry dedicated to teaching media discernment in the light of following Christ. Phillip recently authored the book "Media Choices: Convictions or Compromise?" He also produced and co-directed the award-winning documentary Captivated and founded the annual Christian Worldview Film Festival and Filmmakers Guild. Phillip is passionate about family-integrated church and ministry and serves as the teaching pastor at Living Water Fellowship in Bulverde, TX. He and his wife Mary have been happily married for 26 years and have been blessed with four children and one grandchild.