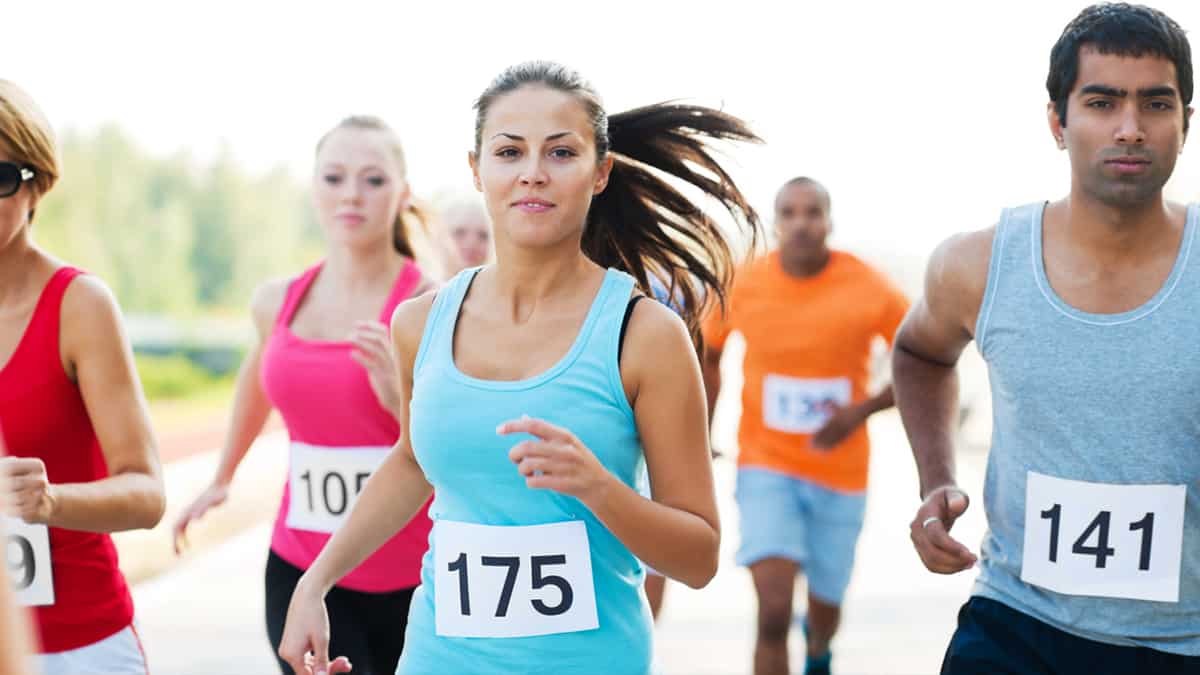 Kenny was focused on a unique goal, which required a long flight from Colorado Springs to Gloucestershire, England.  He was joining a crowd of enthusiasts who were meeting at the insanely steep "Cooper's Hill" which is an unusual two-hundred meter course for a traditional race celebrated for centuries. Daring racers hurl themselves down the hill, risking life and limb, in pursuit of an eight pound wheel of Double Gloucester cheese. Kenny found himself in one piece at the bottom of the hill victorious!
 Most races share some common denominators: a starting point, a finish line, a desire to win, and focus. The race analogy for the Christian life is a Biblical one.  Keeping the right focus in this race is infinitely more important than a wheel of cheese or a gold medal. So what does this have to do with media, technology, and children? Parenting has always had its challenges going all the way back to Adam and Eve, but this modern era has ushered in unprecedented obstacles alongside the amazing opportunities when it comes to raising children. The digital age has swept rapidly upon the world bringing many new blessings and new burdens.
The Christian response to these sweeping changes covers a broad spectrum. At one end of the extreme is aversion and disallowance; at the opposite side you find heedless enthusiasm.  In the space between those poles, you can find Christians who are complacent and yield submissive compliance with the strong cultural current. There are better options: deliberate discernment, reasonable convictions, careful handling, purposeful use, and self-control. "Do you not know that those who run in a race all run, but only one receives the prize? Run in such a way that you may win. Everyone who competes in the games exercises self-control in all things. They then do it to receive a perishable wreath, but we an imperishable" (1 Corinthians 9:24-25).
The articles on this website are an endeavor to address some of the issues regarding media, technology, and children from a Biblical worldview and a hopeful trajectory. As a dad with teens, I've aspired to navigate this area of life with wisdom and caution while trying to avoid unreasonable extremes.
So where should we start?  How about some definitions?  There's an important difference between technology and media, and it's easy to get them confused. Let me explain how I am using the word "technology." In the broader scope, the Pilot G2 gel pen that I am using to write this article is a new technology. I'm not writing with a quill and inkhorn, nor do I have any interest in raising concerns about the use of modern pens over feathers. When people use the term technology in today's vernacular, it is often in the much narrower scope of consumer electronics. In this new column, I am using the term more narrowly still as we ponder the use of common electronic devices for communication, education, and entertainment. I'm not talking about electric razors or cordless drills; I'm referring to the devices that we interact with that display some type of digital media.
These devices are known as "mediums."  A non-electronic analogy would be a painter who uses a canvas, brushes, and acrylic paints as his medium to produce a painting for others to see. A sculptor uses the medium of wood, stone or clay to create a three-dimensional image.  An author is indebted to the work of a printer and bookbinder to take his thoughts and replicate them using the medium of ink and paper to produce a book.  The finished painting, sculpture, or book is each considered media.
A television is a medium; the TV shows are the media.  An FM Radio is a medium but the songs, news, or nonsense being broadcast are considered media. A laptop is a medium but Facebook posts, YouTube videos, Pinterest pins, Instagrams, and Twitter feeds are all considered media. The mediums are the new technologies and the content sent and received are the media. These two subjects are inevitably jumbled together because they correlate to each other.
Technology is not evil, it's powerful. Smartphones are powerful tools.  Think about everything you have access to in the palm of your hand: a phone, a TV, a computer, the internet, a video player, a game device, a word processor, a weather station and much more.  Could you imagine what it would have looked like twenty-five years ago to have all of this with you at all times?  You would be hauling around a cart full of devices and a generator to power them all. Many power tools found in a garage require more caution when handled in comparison to a non-electric saw or hammer.  The same is true with the new mediums our children are learning to handle.
Our problem is not confined to smartphones.  Similar concerns arise when it comes to the subjects of computers, video game consoles, televisions, and other electronic devices.  Growing in media discernment does not mean we have to live life without smartphones and other technologies, but it does mean we are in need of self-control and wisdom how to carefully handle these powerful tools. Are these new technologies under your control or are you under their spell? This generation is suffering from its love affair with all things tech, and the results manifest in extremes like texting and driving deaths or less noticeable occurrences like sleep deprivation, inattentiveness to others (especially parents and children), the lost practice of reflection and deep thought, and the neglect of Bible reading and prayer, to name a few. These digital tools allow us to connect and communicate around the world, but have we lost track of the people in our own house and across the table from us? The technologies are not always the problem.  It is often how we use them.
More Articles by Phillip Telfer
Replace Vs. Take Away
by Phillip Telfer
Convictions or Compromise?
by Phillip Telfer
Finding Freedom in a Media Captive Culture
by Phillip Telfer
Media Saturation Threshold
by Phillip Telfer
A Titanic Lesson
by Phillip Telfer
Becoming Desensitized
by Phillip Telfer
Web 2.O Woes
by Phillip Telfer
Media Discernment Challenge
by Phillip Telfer
Dear Santa
by Phillip Telfer
Christianity and Entertainment in the 3rd Century
by Phillip Telfer
Abstinence Doesn't Work?
by Phillip Telfer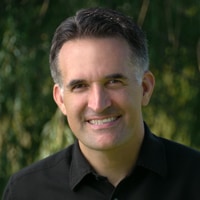 Phillip Telfer
President
Phillip Telfer has ministered to youth and families for over 20 years, sharing at camps, retreats, schools, conferences, and churches around the country. He is the director of Media Talk 101 which is a non-profit ministry dedicated to teaching media discernment in the light of following Christ. Phillip recently authored the book "Media Choices: Convictions or Compromise?" He also produced and co-directed the award-winning documentary Captivated and founded the annual Christian Worldview Film Festival and Filmmakers Guild. Phillip is passionate about family-integrated church and ministry and serves as the teaching pastor at Living Water Fellowship in Bulverde, TX. He and his wife Mary have been happily married for 26 years and have been blessed with four children and one grandchild.