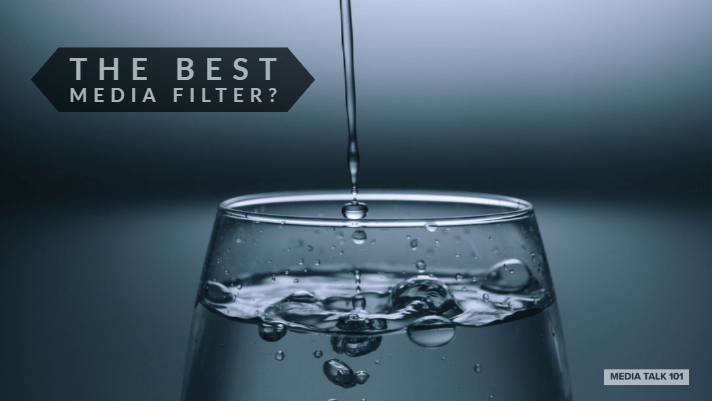 Most of you wouldn't drink water from a stream without first running it through a filter to prevent impurities from making it into your cup. These unfiltered impurities could cause severe sickness or even death. In the same way, have you considered your unfiltered media choices as toxic to your relationship with God? Just as we desire clean water, we should also seek wisdom in God's word to purify our hearts so that we can be discerning with the media we choose to consume.
What If I told you that the best filter for your media choices is the fear of the Lord? "Why?", you ask. Because, "the fear of the Lord is the beginning of knowledge" and "wisdom", which we read in Proverbs 1:7 and 9:10. The latter end of these verses also show us that "the knowledge of the Holy one is understanding" but "fools despise wisdom and instruction".
Is God pleased with your media habits? If your answer was immediately "yes", then you may need to ask God this question, "God are you pleased with my media choices?". Often, I hear people say that negative media doesn't affect them; however, it doesn't appear that their media choices align with the Scriptures. Again, ask the Lord, "God, do you care about my media choices?" Let's look at a few Scriptures regarding what God has said on the topic of departing from evil and why we should avoid it.
Proverbs 3:7 Do not be wise in your own eyes; Fear the Lord and depart from evil.
Proverbs 8:13 The fear of the Lord is to hate evil; Pride and arrogance and the evil way and the perverse mouth I hate.
Proverbs 16:6 In mercy and truth atonement is provided for iniquity; and by the fear of the Lord one departs from evil.
We see clearly that God hates evil. If you are wary about this subject, then it might be a good indicator that you either don't fear the Lord or maybe just not enough. If you find yourself often justifying why you consume ungodly media, then it also might be a good indicator that your media selections are offensive to God. He desires to dwell with those who fear Him and gives us a hope by continually drawing us near. Consider a few Psalms for some perspective on the heart attitude God is looking for and the blessings that follow:
Psalms 33:18 Behold, the eye of the Lord is on those who fear Him, on those who hope in His mercy,
Psalms 34:9 Oh, fear the Lord, you His saints! There is no want to those who fear Him.
Psalms 85:9 Surely His salvation is near to those who fear Him, that glory may dwell in our land.
Godly fear will keep you from the evil which leads to unrepentant sin and hardness of heart which in turn drives you away from God and hinders you from desiring to come into His presence. Even a little bit of evil is not tolerable before God.  "Do you not know that a little leaven leavens the whole lump (1 Cor 5:6)." In his book, The Fear of God, John Bunyan says, "There is more in a little sin to harden than in a great deal of grace to soften." Allowing some negative media in our lives can be a gateway to accepting more in the future.
Jesus is the ultimate example on this subject. Isaiah 11:2-3a says, "The Spirit of the Lord shall rest upon Him, the Spirit of wisdom and understanding, the Spirit of counsel and might, the Spirit of knowledge and of the fear of the Lord. His delight is in the fear of the Lord,…" If Jesus feared the Lord, how much more should we?
There are so many choices we have to make in life, but I firmly believe those choices are best filtered when we have a foundational habit of choosing the Lord. Heed this warning from Proverbs 1:28-29, "Then they will call on me, but I will not answer; They will seek me diligently, but they will not find me. Because they hated knowledge and did not choose the fear of the Lord."
The apostle Paul exhorted the Philippians in the near closing of his epistle by saying, "Finally, brethren, whatever things are true, whatever things are noble, whatever things are just, whatever things are pure, whatever things are lovely, whatever things are of good report, if there is any virtue and if there is anything praiseworthy—meditate on these things. The things which you learned and received and heard and saw in me, these do, and the God of peace will be with you."
In truth, I think most of you that are reading this do genuinely care about cultivating your relationship with God, so I hope that these truths from His word remind you of what pleases Him ― godly fear! Hebrews 12:28 says, "Therefore, since we are receiving a kingdom which cannot be shaken, let us have grace, by which we may serve God acceptably with reverence and godly fear."
Eccl 12:13 Let us hear the conclusion of the whole matter: Fear God and keep His commandments, for this is man's all.
John Bunyan summed it up well in his poem titled "Of Godly Fear".
Us godly fear delightful unto thee,
That fear that God himself delights to see
Bear sway in them that love him? then he will
Thy godly mind in this request fulfil.
By giving thee a fear that tremble shall,
At every trip thou takest, lest thou fall,
And him offend, or hurt thyself by sin,
Or cause poor souls that always blind have been
To stumble at thy falls, and harder be
Against their own salvation and thee.
That fear that of itself would rather choose
The rod, than to offend or to abuse
In anything that blessed worthy name,
That hath thee saved from that death and shame;
That sin would soon have brought thee to, if he
Had not imputed righteousness to thee.
I will love them, saith God, and not depart
From them, but put my fear within their heart,
That I to them may always lovely be,
And that they never may depart from me.