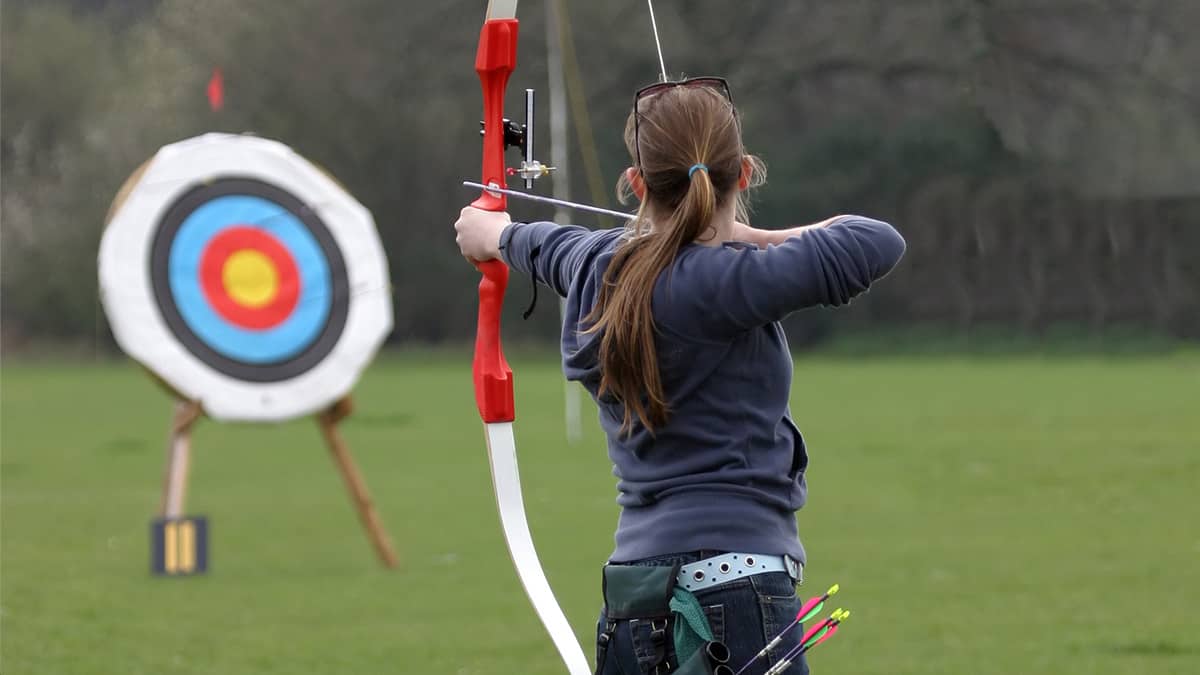 What's the Goal? What's the Problem?
Goal setting was fresh on my mind at the start of the New Year because these were the conversations I was having with family and friends. So, how are you doing with keeping to your goals? If not so well, then what's the problem?
Previously I wrote about the New Year's FOMO and what it looks like to have a fear of missing out. My intention was to have you consider what your fear of missing out looks like. Was it on relationships of little depth via social media, or rather on your personal relationship with God and those in your immediate presence?
We must continually recognize that due to our sin-nature, it's easy to miss the mark, get down on ourselves and drop the whole thing altogether. There's always next year, right?  Better yet, it's not to late too get back on track and start making headway now.
With that, as we continue pressing towards our goals this year, let's not neglect the most important one, to "…run with endurance the race set before us, fixing our eyes on Jesus, the author and finisher of our faith…" -Hebrews 12:1b-2a
In Matthew 5:8 Jesus said, "Blessed are the pure in heart, for they shall see God."
What is THE goal after all? Isn't it to see God? We must have pure hearts by keeping our eyes fixed on Christ if we are to see Him.
Review your goals on the list you made for this year. Is your number one priority for God to know you and for you to know God? Is the second to do the Lord's will for the purpose of pleasing Him rather than satisfying your own desires and building your own kingdom(s)? The first point is regarding a relationship with God, and the second is what comes out of that growing relationship with Him. I truly believe that if these goals are first and foremost, then it should set a good trajectory for the rest of what you desire to accomplish this year.
"Brethren, I do not regard myself as having laid hold of it yet; but one thing I do: forgetting what lies behind and reaching forward to what lies ahead, I press on toward the goal for the prize of the upward call of God in Christ Jesus." -Philippians 3:13-14
So, let's move forward and stop allowing the enemy to trap us in our doubts and failures. Stop looking at yourself, your dreams, your Facebook and Instagram, and get your eyes re-fixed on Christ. "Therefore, consider the members of your earthly body as dead to immorality, impurity, passion, evil desire, and greed, which amounts to idolatry."-Col 3:5
When I considered what it meant to follow Christ back in 2009, immediately the hindrances I recognized in my life were my media choices. I realized that based on my music, my movie preferences and my language, that these things represented who I was and what I was influenced by. I had to purge those toxic things from my life in order to set off on this new course of following Christ as a new man. "But you did not learn Christ in this way, if indeed you have heard Him and have been taught in Him, just as truth is in Jesus, that, in reference to your former manner of life, you lay aside the old self, which is being corrupted in accordance with the lusts of deceit, and that you be renewed in the spirit of your mind, and put on the new self, which in the likeness of God has been created in righteousness and holiness of the truth."-Eph 4:20-24
Hebrews 12:1 says, "…let us also lay aside every weight and sin that so easily entangles us." If you truly have a desire to run the race to win, then drop the dead weight and run it how Christ Himself did, forsaking the flesh.
Consider this quote from Phillip Telfer's book Media Choices: Conviction or Compromise?: "Much of the toxic media that is being consumed today is symptomatic of a heart issue. Eyes are not fixed on Jesus. It also becomes problematic because much of the media consumption today effectively distracts people from fixing their eyes on Jesus. Life doesn't have to remain that way. Are you willing to take a deliberate break from your entertainment habits and begin to reevaluate your priorities? Are you willing to consider what has been neglected regarding your relationship with God and relationships with others? Are you willing to consider beneficial changes that may be difficult? Are you ready to lay aside the weight and sin that is hindering your race?
All Scripture used from the NASB and NJKV.