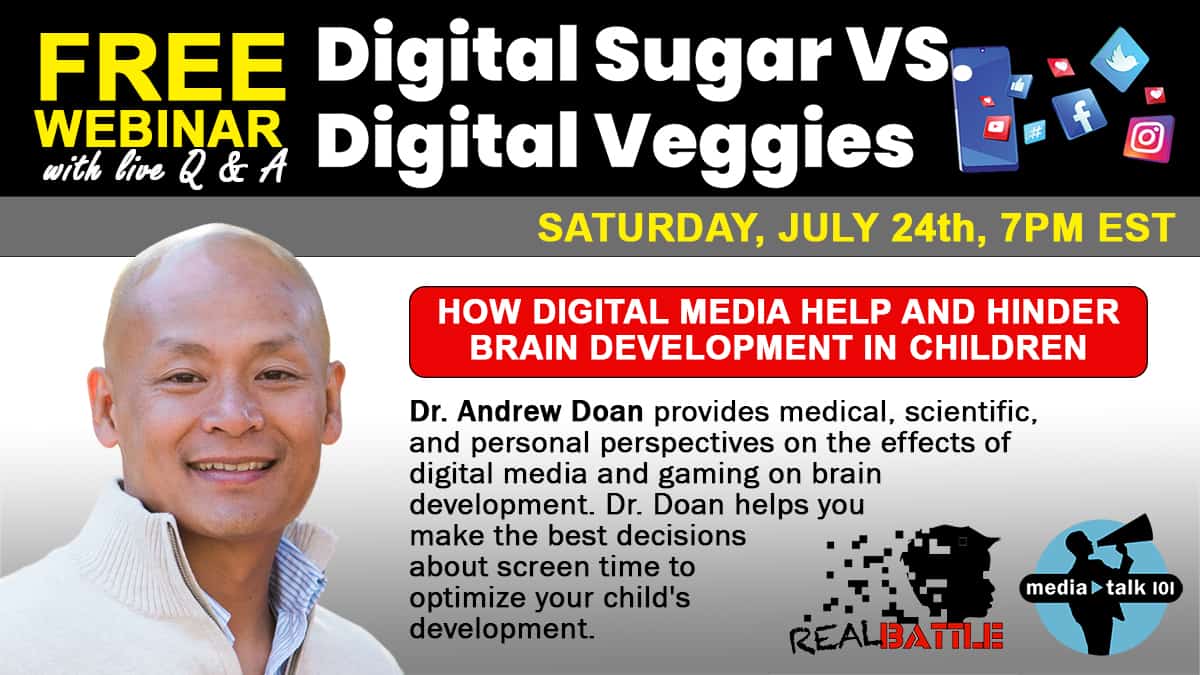 FREE Webinar: Digital Sugar Vs. Digital Veggies with Dr. Andrew Doan
When: SAT July 24, 2021 at 7pm EST
Link: https://zoom.us/j/2265690355/
Meeting Passcode: realbattle
Dr. Andrew Doan is a recognized expert in digital media addictions, speaks around the world, and has trained over 1000 mental health providers on this topic. With a Ph.D. degree in neuroscience and an M.D. degree, his background in molecular neuroscience and the vision system adds in-depth knowledge into the areas of gaming and digital media addictions. He completed his M.D. and Ph.D. degrees at the Johns Hopkins University, School of Medicine and a Master's in Public Health degree at the University of West Florida. He completed medical residencies in ophthalmology and aerospace medicine. Dr. Doan is the author of "Hooked on Games" and the "Digital Vortex Survival Guide: Behaviors, Digital Media, & the Brain".
[thrive_leads id='9081′]
More Articles by Phillip Telfer
Replace Vs. Take Away
by Phillip Telfer
Convictions or Compromise?
by Phillip Telfer
Finding Freedom in a Media Captive Culture
by Phillip Telfer
Media Saturation Threshold
by Phillip Telfer
A Titanic Lesson
by Phillip Telfer
Becoming Desensitized
by Phillip Telfer
Web 2.O Woes
by Phillip Telfer
Media Discernment Challenge
by Phillip Telfer
Dear Santa
by Phillip Telfer
Christianity and Entertainment in the 3rd Century
by Phillip Telfer
Abstinence Doesn't Work?
by Phillip Telfer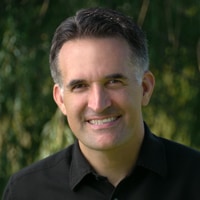 Phillip Telfer
President
Phillip Telfer has ministered to youth and families for over 20 years, sharing at camps, retreats, schools, conferences, and churches around the country. He is the director of Media Talk 101 which is a non-profit ministry dedicated to teaching media discernment in the light of following Christ. Phillip recently authored the book "Media Choices: Convictions or Compromise?" He also produced and co-directed the award-winning documentary Captivated and founded the annual Christian Worldview Film Festival and Filmmakers Guild. Phillip is passionate about family-integrated church and ministry and serves as the teaching pastor at Living Water Fellowship in Bulverde, TX. He and his wife Mary have been happily married for 26 years and have been blessed with four children and one grandchild.