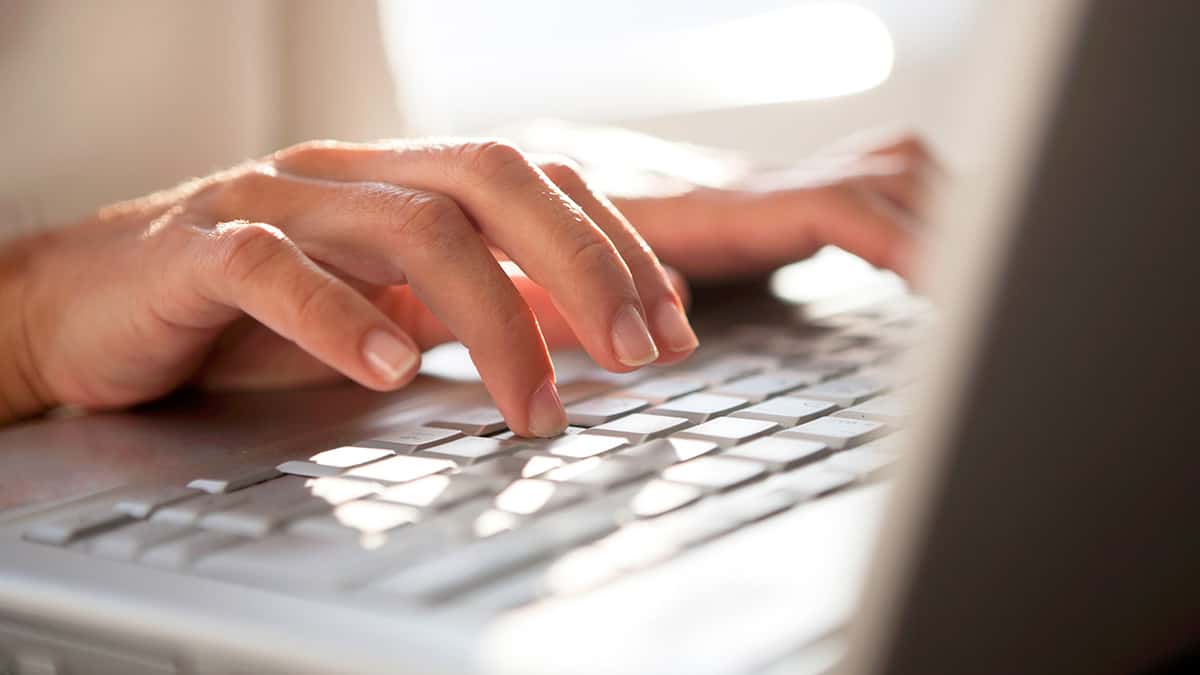 Do you ever get frustrated or find yourself disturbed by the personal comments seen frequently at the end of news articles on the web today? I'm talking about those coarse, rude, and often sophomoric posts from self-proclaimed authorities who are so determined to spew their second-hand rhetoric, replete with bad grammar and atrocious spelling. Welcome to the wide world of Web 2.0.
Maybe you're wondering, "What's Web 2.0?" The term has been around for several years and is associated with the ability to have user-generated content on a website. Facebook, YouTube, blogs, and more are driven by users adding their own content for all to see or read.
Now here's an important question, is Web 2.0 helpful to the body of Christ? You will certainly not find any verse in the bible that explicitly condemns user-generated content on websites, nor exhorting Christians to take advantage of the manifest blessings of Web 2.0. That goes without saying, but I've gone ahead and said it anyway to tee up the next important point.
There are innumerable challenges that we are facing every day in this digital age for which you will find no explicit reference to in the bible. Please don't fall into the trap that has caught many Christians who think that the age-old bible does not provide any help or guidance for our modern marvels.
Let's look at some helpful scriptures.
"A fool vents all his feelings, but a wise man holds them back." Proverbs 29:11
"A prudent man conceals knowledge, but the heart of fools proclaims foolishness." Proverbs 12:23
"A fool has no delight in understanding, but in expressing his own heart." Proverbs 18:2
All of these Proverbs teach us that it is foolishness to always feel the need to express our thoughts. This seems to be a stark contrast from what has emerged in the world of Web 2.0. Just because we have the ability to post our thoughts anytime we want doesn't mean that it's a wise thing to do. In fact, you may be perceived as wise by holding your peace, even if you happen to be a fool.
"Even a fool is counted wise when he holds his peace; when he shuts his lips, he is considered perceptive." Proverbs 17:28
"So then, my beloved brethren, let every man be swift to hear, slow to speak, slow to wrath." James 1:19
Biblical Guidance #1 – It's not always wise to express your heart just because you can.
One of the other problems I have seen with user comments on news, blogs, and other websites is that they are often unloving and unkind towards the author of the original article or the other comments. You don't have to agree with what you read, but that doesn't give you a license to be rude, ungracious, mean-spirited, or snarky.
"Let your speech always be with grace, seasoned with salt, that you may know how you ought to answer each one." Colossians 4:6
"Let no one despise your youth, but be an example to the believers in word, in conduct, in love, in spirit, in faith, in purity." 1 Timothy 4:12
"And whatever you do in word or deed, do all in the name of the Lord Jesus, giving thanks to God the Father through Him." Colossians 3:17
"Therefore, as the elect of God, holy and beloved, put on tender mercies, kindness, humility, meekness, longsuffering; bearing with one another, and forgiving one another, if anyone has a complaint against another; even as Christ forgave you, so you also must do." Colossians 3:12-13
"[Remind them] to speak evil of no one, to be peaceable, gentle, showing all humility to all men." Titus 3:2
Biblical Guidance #2 – What you post on websites matters to God. Web 2.0 is not a license to be unloving or unkind.
The pen may be "mightier than the sword" but if you are not thoughtful and careful with your words then they can cut like a sword and be harmful to others.
"There is one who speaks rashly like the thrusts of a sword, but the tongue of the wise brings healing." Proverbs 12:18
I am tempted to give a reference to a passage of scripture without including the passage, because it is lengthier and you probably won't take the time to read it. Too bad. I decided to include it below and if you take the time to read it you will be blessed, but if you already have it memorized, or are in the daily habit of meditating on it, then by all means skip the next paragraph.
"Let not many of you become teachers, my brethren, knowing that as such we will incur a stricter judgment. For we all stumble in many ways. If anyone does not stumble in what he says, he is a perfect man, able to bridle the whole body as well. Now if we put the bits into the horses' mouths so that they will obey us, we direct their entire body as well. Look at the ships also, though they are so great and are driven by strong winds, are still directed by a very small rudder wherever the inclination of the pilot desires. So also the tongue is a small part of the body, and yet it boasts of great things. See how great a forest is set aflame by such a small fire! And the tongue is a fire, the very world of iniquity; the tongue is set among our members as that which defiles the entire body, and sets on fire the course of our life, and is set on fire by hell. For every species of beasts and birds, of reptiles and creatures of the sea, is tamed and has been tamed by the human race. But no one can tame the tongue; it is a restless evil and full of deadly poison. With it we bless our Lord and Father, and with it we curse men, who have been made in the likeness of God; from the same mouth come both blessing and cursing. My brethren, these things ought not to be this way." James 3:1-10
Biblical Guidance #3 – Our words should build each other up, not tear each other down.
"Let no unwholesome word proceed from your mouth, but only such a word as is good for edification according to the need of the moment, so that it will give grace to those who hear." Ephesians 4:29
So is Web 2.0 good or bad for the body of Christ? It's neither. It's about using these technologies with wisdom and with a biblical foundation. Is it possible that a brother or sister in Christ has some insight or a careful response that can build others up? Of course! But is that what we see when browsing user-generated content from Christians?
It may not be fair to broad-brush from my own limited sampling of the verbose content from Christians on Facebook, YouTube, blogs, and other websites, but my general impression is that there's a lot of immaturity on display.
I've witnessed "coarse jesting", vulgar language, unkind jabs, in-your-face sarcasm, tearing down, and meanness. That's not a Web 2.0 problem, that's a heart 2.0 problem. "But the things that proceed out of the mouth come from the heart, and those defile the man." Matthew 15:18. We've allowed our hearts to be conditioned by the attitudes and actions of the world, rather than according to Christ. Christians too often take their cues from the world instead of the wisdom given in the scriptures.
In wrapping this up, I thought I would include a simple teaching from the late pastor Alan Redpath.
"I once formed a mutual encouragement fellowship at a time of stress in one of my pastorates. The members subscribed to a simple formula applied before speaking of any person or subject that was perhaps controversial.
T – Is it true
H – Is it helpful
I – Is it inspiring
N – Is it necessary
K – Is it kind
If what I am about to say does not pass those tests, I will keep my mouth shut! And it worked!"
I hope you will apply Pastor Redpath's acronym to your own life before posting anything in response to an article, or an update on your favorite social network, or in the comments of a blog.
Notice that you don't have the ability to respond with your own commentary on this web page. Does that mean you have been deprived of sharing your voice and that I am simply stuck in the dark ages of static web content?
Have you considered that there is a contact page on this website and anyone can send me personal note and I'm likely to respond if I am able? We publish a phone number to our office as well, can usually be reached, and love to dialog with others. Better yet, consider dropping by in my hometown of Mt. Carroll, IL for some coffee and conversation, or it's possible that I might be in your area during the year and would be glad to get an invite from you to sit down and exchange thoughts and ideas.
More Articles by Phillip Telfer
Replace Vs. Take Away
by Phillip Telfer
Convictions or Compromise?
by Phillip Telfer
Finding Freedom in a Media Captive Culture
by Phillip Telfer
Media Saturation Threshold
by Phillip Telfer
A Titanic Lesson
by Phillip Telfer
Becoming Desensitized
by Phillip Telfer
Media Discernment Challenge
by Phillip Telfer
Dear Santa
by Phillip Telfer
Christianity and Entertainment in the 3rd Century
by Phillip Telfer
Abstinence Doesn't Work?
by Phillip Telfer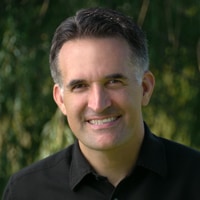 Phillip Telfer
President
Phillip Telfer has ministered to youth and families for over 20 years, sharing at camps, retreats, schools, conferences, and churches around the country. He is the director of Media Talk 101 which is a non-profit ministry dedicated to teaching media discernment in the light of following Christ. Phillip recently authored the book "Media Choices: Convictions or Compromise?" He also produced and co-directed the award-winning documentary Captivated and founded the annual Christian Worldview Film Festival and Filmmakers Guild. Phillip is passionate about family-integrated church and ministry and serves as the teaching pastor at Living Water Fellowship in Bulverde, TX. He and his wife Mary have been happily married for 26 years and have been blessed with four children and one grandchild.