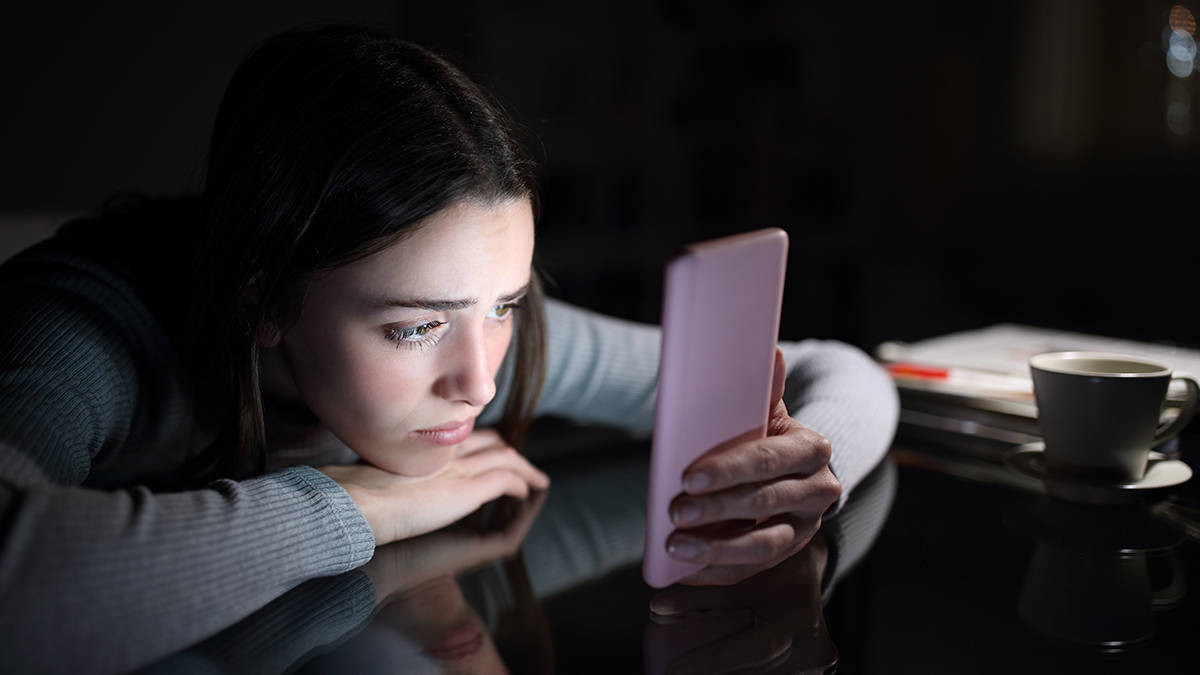 What is Upward Comparison?
Social media can be a wonderful tool when used carefully and intentionally with wisdom. But unfortunately, the more teens spend time on social media, the more anxious, depressed, and sometime suicidal they become according to research. Why is that so?
One reason is what is referred to as "upward comparison".
COMPARING YOURSELF WITH SOMEONE ELSE
Let me explain downward comparison first, that is when you are comparing yourself with someone that you think you are better than according to the apps methods of keeping track of your popularity through likes, follows, shares, and comments.
You look at someone else's profile and posts and see that they don't get as many likes, they don't have as many followers, and the comments they receive are fewer or more negative.
That is downward comparison and though you may not feel empathy for the other person, your own ego, your own sense of worth is boosted by the knowledge that you are more popular than someone else.
UPWARD COMPARISON
But most comparison is the other direction, upward comparison. You see yourself as less popular than others based on their quantified popularity. I hope you understand quantified popularity.
You can add it up, or size it up, they have more followers than you, they get more likes than you, they receive more positive affirmation in comments than you, and so on.
Their popularity is quantifiable like points in a game. Who wins? The person with the most points. It makes you feel unpopular, unloved, unimportant, no matter how hard you try to get more attention. And this often leads to anxiety and depression.
IT'S HARD TO GET ATTENTION
It's hard to get attention because the market of social media is saturated and there will always be a handful of breakthrough profiles that gain popularity and give the false hope that maybe it will be you someday that becomes popular, and maybe you'll finally feel liked, appreciated, and important once you achieve some level of prominence in your social network.
LIFECHANGING TRUTH
Can I tell you something that can be lifechanging if you will take it to heart? Your worth, your value as a person is not defined by popularity on social media no matter how much the pressure from culture tries to convince you otherwise.
Many famous people have committed suicide. They had fame, they had fortune, but popularity and money cannot fill the void in your soul for meaning and purpose.
But not enough people in your life are telling you this. If you merely march along with the crowd, you will find yourself empty if you haven't found your identity in something eternal instead of fleeting popularity.
WHAT IS MORE VALUABLE?
It is intrinsically more valuable in your life to cultivate a few close friends rather than 100 or 1000 superficial social media connections. And it is eternally more valuable to cultivate your relationship with God who gave you life and gives you worth.
Social media can be a useful platform for broadcasting helpful information to others as long as your understanding of worth is not defined by responses from others on the platform.
DON'T LET IT DEFINE YOU
For example, let's say you are inspired by a Bible verse you read so you post a meme in hope that it will inspire someone else, not boost your ego. Two friends like your post and that's all. Well, you need to be okay with that and not let it define you. Maybe one person other than yourself was inspired. But then the next day someone posts a negative comment about your religious fanatical ideas and are sick of you shoving your religious views down their throats.
Maybe it's time to refine your friend list or at least mute the person or just forgive them and not get hurt, knowing that they are the one who needs to find real purpose in life.