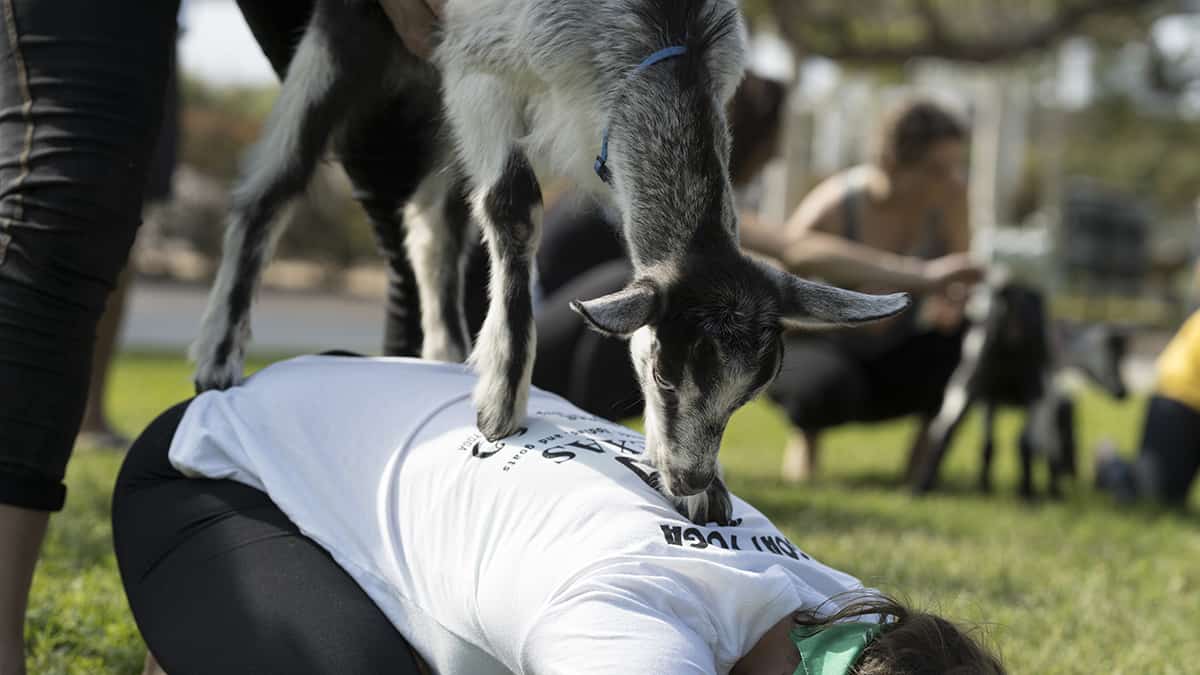 Health Foods and Goat Yoga?
We live in a culture that is becoming increasingly more conscious regarding our diet and proper exercise. Organic, locally sourced, fair trade, non-GMO, gluten-free, paleo diets, juicing, quinoa, even brussels sprouts are trending.
There's no shortage of health food trends to keep you fit like; Ghee, Kombucha, kefir, kimchi, lactose-fermented beets and other vegies, chia, and pawning off mashed cauliflower as potatoes. That's just what I've encountered in my home, I'm not sure what you've experienced.
EXERCISE?
Then add to the mix of wellness, the exercise craze with CrossFit, Pilates, Tai Chi, health club memberships, water workouts, virtual boxing, planking, parkour, Fitbits, wellness coaches, exercise apps—and goat yoga?
It's all supposed to make us healthier, happier, and we think we might find a way to live forever!
FOOD AND EXERCISE AFFECTS US
Now, the reason behind all of this is because our bodies are affected by the food we eat and whether we regularly exercise.
A junk food diet is going to have a negative effect on your body in the long term if that's all you eat. And if you don't get any exercise, you will likely be less healthy. Even the Bible affirms the benefits of exercise.
1 Timothy 4:8 says, "For bodily exercise profits a little, but godliness is profitable for all things, having promise of the life that now is and of that which is to come."
WHAT ABOUT YOUR MEDIA DIET?
So, what does your media diet look like? Are you as eager to make wise and healthy choices about entertainment and tech use?